Course Outline
This course is designed for beginners to acquire basic knowledge, right attitude and fundamental skills necessary to own and use a handgun safely and responsibly.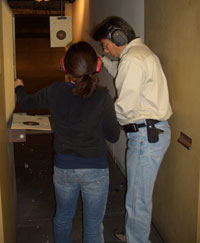 Part I:
Introduction to Handguns
Safety
Gun Components
Proper Operation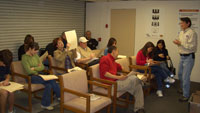 Part II:
Ammunition
Pistol Shooting Fundamentals
Live Shooting Range
Part III:
Pistol Cleaning
Proper Storage
Firearms Laws
Advanced Training Opportunity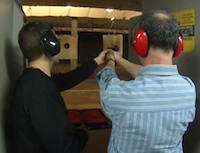 This course is conducted by professional firearms instructors, state and NRA certified with expertise in various types of firearms and disciplines.
Cost: $175.00 per student
Includes 2 hours class/training
2 hour live shooting
Eye and ear protection use
Firearm use
Ammunition and targets
Books & flyers
Certificate will be awarded to the participants who successfully finish the course.
Firearm Safety Certificate is available after class if needed. A test will be conducted. ($25 California DOJ Fee)
Classes are held at:

Insight Shooting Range
17020 Alburtis Avenue
Artesia, CA 90701
Tips:
Classes usually go overtime. Please allocate about 30 - 45 minutes in case extra time is needed.
You may bring the following items to the class:
Valid government issued ID
Eye and ear protection (If you don't have one, we will provide.)
Your firearm (If you don't have one, we will provide.)
You may also rent one from the range if you prefer specific pistol.

50 rounds of ammunition (if you rent or bring your own gun, may also be purchased at the range.)

Bottled water
Snack
A pen
A good mental attitude
Wear comfortable clothing:
Low cut shirts are not advisable
Wear shoes instead of sandals
Wear long pants instead of shorts