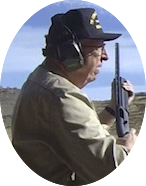 July 8, 1945 - April 25, 2015
Rocky Hanken
Saturday, April 25th, 2015, my dear friend Rocky went to sleep to be with our Father.
Rocky was a good man. He was a Vietnam veteran, United States Navy. He worked for IBM after his stint with the military. He retired from IBM and took a part time job in Torrance Unified School District Adult Education as a teacher. He was a staunch advocate of the Second Amendment and a Life Member of the National Rifle Association.
Rocky brought his family and a couple of friends to take a shooting class with us back in 2011. It was a memorable class and he re-discovered his passion for anything firearms. He went on to take many of our classes and eventually became a certified NRA instructor. He was certified in rifle, pistol and shotgun as well as Range Safety Officer and Home Firearm Safety.
As a firearm instructor, Rocky taught with us whenever he's not busy with work or family. He loved teaching. He would approach the most nervous students and take pride in claiming that the students he coached were always the ones who shot the best in our classes. At six feet six inches tall, he was a gentle giant.
Our team has a pet name for Rocky. One day, coming home from the shooting range to test his newly purchased Springfield Armory XD-9 Tactical, he called me on the phone to complain about its frequent double-feeding. I told him he was probably limp-wristing. Less than 5 minutes later, he called back and said, "Edmund, I wasn't limp-wristing!". He was determined to set the record straight. After all, how can a man, six feet six inches tall, two hundred eighty pounds whose name described the toughness of a stone be limp in any way? He cleaned his gun and went back to the range. It fired without any hitch. But that didn't stop the guys from calling him "Rocky the Limp-Wrister."
Rocky was my constant companion at the monthly South Bay NRA Member Council meetings at the American Legion. After the meetings, he would invite us to the bar next to the meeting hall. He would order a pitcher of beer for everyone to share. We would talk about God, country, family, our children, work, guns and shooting. Everyone who knew him loved him and respected him.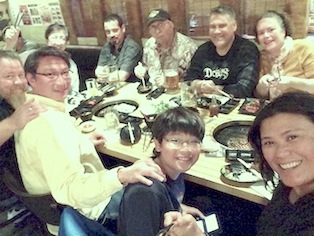 He loved beer, good food and good company.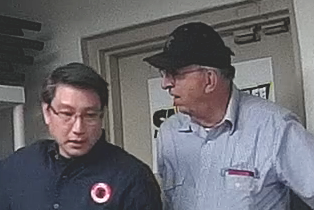 Rocky was never shy to let you know of his opinion.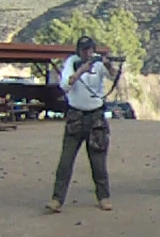 Also know as Rocky's Sacks.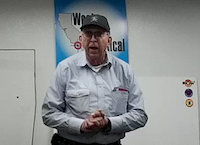 Did I mention that he loved to teach.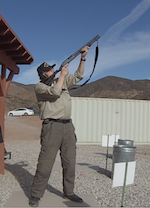 Keep Shooting in Heaven...
Goodbye Rocky. We will miss you...
Please join us at the
Rocky Memorial Shoot
June 28, 2015 - 9:30am - 3:30pm
A Place To Shoot - Santa Clarita