Course Outline:
Become a certified NRA Certified CCW Instructor. This course is for experienced shooters with the desire to share his/her knowledge and skills to responsible and law abiding individuals who are willing to learn the discipline of concealed carry of a handgun for self-defense.
Part I
NRA Instructor Program
Policies and Procedures
Part II
Basic Instructor Training
Part III
CCW Instructor Training

Introduction to Lesson Plan
Firearm Safety
Nomenclature and Selecting a Pistol for Self-Defense
Ammunition Knowledge and Defensive Ammunition Selection
Basic Defensive Pistol Skills
Draw Technique / Drawing from Concealment
Loaning and Stoppage Recovery
Defensive Mindset
Carry Method / Carry Positions / Holster Selection
Firearm Cleaning
Future Training
Part IV
Part V
Course Duration:
Eligibility:
Applicant must be at least 21 years of age to become Certified Instructor
Proof of good character...whereas the applicant:

has not been convicted of a felony;
has not been convicted of any crime of violence;
has not been convicted of any offense involving domestic violence;
has not been adjudicated by a court of a state or of the United States as mentally incompetent, unless the adjudication has been withdrawn or reversed

Experienced shooter
Knowledge in Concealed Carry of Pistol
Certification:
NRA Certificate and credentials are now processed online and completed within 10 days.
A course completion certificate is issued upon successful fulfillment of the course.
Important: Pre-Course Requirements:
All instructor candidates must complete and submit this pre-course requirements to the training counselor upon signing up.
Class is Limited; Please now and reserve your spot
* Send it back via email prior to training date.
All instructor candidates must be proficient in handling and firing different types of shotgun.
A Pre-Course Candidate Assessment may be conducted.
Class will be held at:


Shoot Safe Learning
2049 Pacific Coast Hwy, #106,
Lomita, CA 90717
Day 2 (range):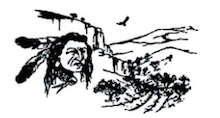 Indian Canyon
Sylmar, California
Cost:
$680.00 (Includes range fees and NRA Instructor Candidate Packet)